During the winter of 2000 a family member filled a horse box full of non-drop Christmas trees and drove down the M4 to test out the market in Surrey. At that point the trees had never been pruned and were not even netted. Although the sales went surprising well a huge learning curve had to be accomplished. We very quickly learnt that trees required nurturing, pruning and very careful planning so we became members of the British Christmas Tree Growers Association.
We then used globally recognised consultants who advised us on varieties, pruning techniques and general information to ensure that we met today's high expectations. Not only that, Robert and Brian Deans worked tirelessly for years ensuring that the high standards were adhered to.
From a few hundred non-drop Christmas trees to over 30,000 premium quality trees we have accomplished a great deal over the years and not only do we supply to wholesale customers throughout the UK, we have also established a large retail outlet on the A470 just outside of Builth Wells.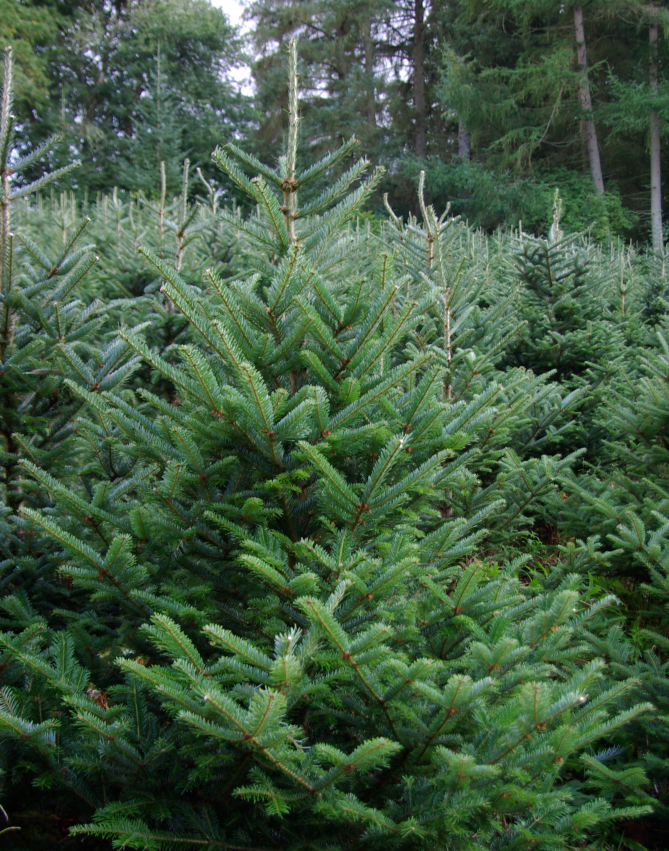 Our speciality is growing the non-drop varieties of Christmas trees. Our current availability is Noble fir and Nordman fir. Please see below images of the specimens.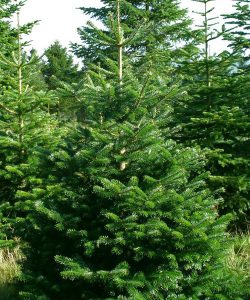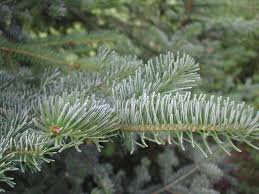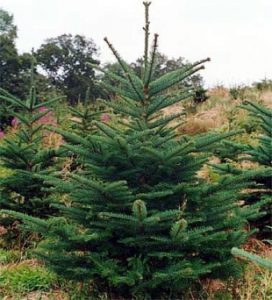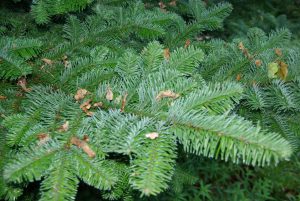 Getting ready for sales
Here you can see Robert cutting down some trees getting ready for sales towards the end of November.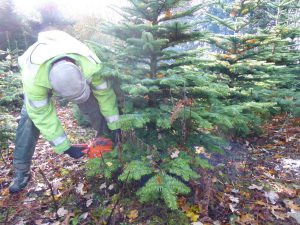 Robert cutting down some Noble firs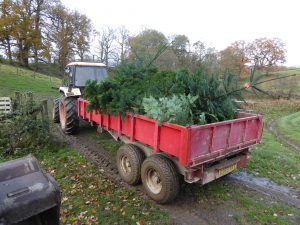 Onto the back of the tractor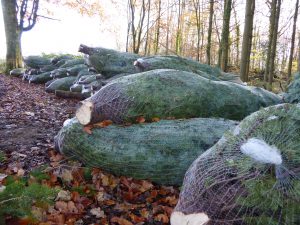 Stacked ready for wholesale
How to buy Christmas trees from Welfield
Retail sales:
To buy Christmas trees from Welfield please come and visit us – we're open every weekend from the end of November through to Christmas.
Wholesale sales:
To buy wholesale please contact us to arrange a visit – this is by appointment only.